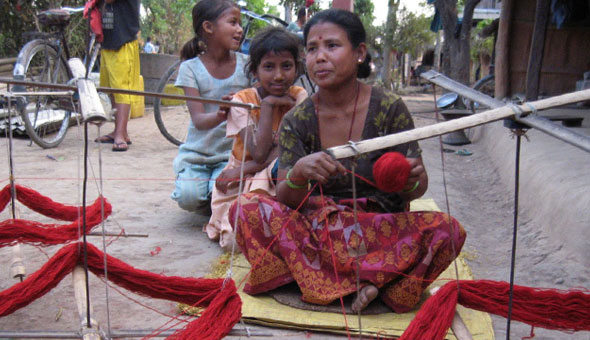 This page gives you the option of directly choosing a project to donate to. The Projects here range from small to large and change frequently as the need is met. Please contact us if you are interested in directly Funding one of our 'wishes'.
Our Current Fund Raising WISH LIST...
Year by year our project development has continued to evolve and grow. In 2015 as a result of the massive Earthquake that rocked Nepal, our projects and wish list of financial support has expanded substantially.
We truly appreciate all contributions – small and large!!! If for example, 1000 people gave €100/$100 we will be well on the way to achieving all our goals of this year!
Detailed information about each of these projects can be obtained by emailing Kira Kay: Email contact Kira
1. Rebuilding schools in Earthquake affected areas:
(Our first School rebuilding project in Timal, Kavre is fully funded and well on the way to completion)
a) Sindhulpalchok District, we have one project in final planning stage at present that will be a school building materials and two model example homes with "on the job training" to build using natural materials. All buildings are earthquake resilient and government approved. We plan to leave the villagers with knowledge, skills and a community tool library to help them rebuild their own homes at their own pace.
Total project cost: USD$108,000 / €96,000 - funds required still: USD$63,000/ €56,000
b) Sindhuli District, we have one project in initial planning same as above in details and project cost.
2. Bhaktapur Self-Sustaining Orphan Children Home repairs and extension:
a) Our Home buildings of our Children Home in Sipadol village were badly damaged in the 2015 Earthquake. Our repairs are well underway, however we have need for additional funds to complete the repairs:
Total cost required: USD$15,000 / €13000
b) Additionally we wish to add to our farmland adjoining our current land to ensure the long-term sustainability of our organic farm that helps to provide our Children with healthy nutrition and life style. Estimated cost: $35,000 / €31,000
3. Annapurna Self-Sustaining Orphan Children Home organic farm extension:
a) Scooter for staff to travel to market for purchasing items and for taking produce to sell at market. Cost: USD$ 1000 / €890
b) We have the possibility to purchase land adjoining our current organic farm, land that is flat and suitable for future building upon as well as being excellent farmland (approximately 1 acre). This will help provide us with long-term security and the possibility to build safely our Home buildings (our current Home buildings are on rented land).
Estimated cost: USD$85,000 / €76,000
4. Our Microcredit project continues expanding:
a) We continue to implement our Skills Training program, in literacy (USD$515/€450 for six months), weaving (USD$400/€350 for 3months), sewing (USD$1750/€1500 for one year), new vegetable production (USD$170/€150 for 3 week program), cooperative management & development (USD$280/€250 for 1 week training) – for our micro-credit recipients, who wish to continue to develop their own capacity and ability to lift themselves out of the poverty cycle. We plan on 2-3 trainings for 2016.
b) Add to our microcredit loan fund – as we continue to reach more people in our microcredit outreach our need for additional funds to provide loans increases – these funds continue to circulate, as loans are repaid the funds are used again and again for future loans. Over the next 3 years we would like to add a further USD$10,000 / €8900 to our loan fund.
5. Rural Medical Health outreach:
Basic medical supplies to facilitate next women's Health Camp in remote rural areas, providing rural women the opportunity for much needed medical intervention and support. USD$3400 / €3000 provides medicines and other medical supplies for a two-week camp that facilitates approximately 3000 women medical consultation. The doctors provide their time as volunteers, the funds simply allow for the medicines to be provided. Our next schedule of Health Camp will be in August of 2016.
6. ICT for Agriculture trainings:
As information technology becomes a modern tool for farmers around the world we are working with Sibjan Chaulagain and SMILIES to provide trainings on using phones to receive important information about crops, animal care, market prices and medical support. USD$ 2800 / €2500 provides 10 villages with 2-3 days ICT skill training.