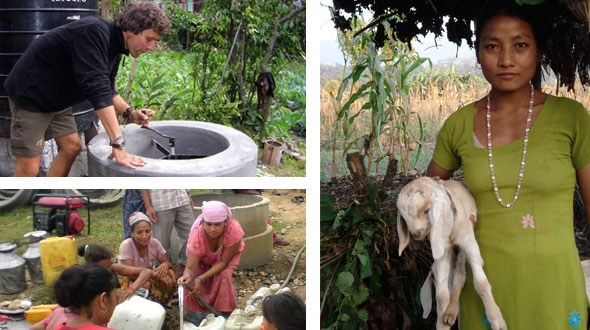 Our projects are currently based in Nepal - as you will read below, there is a variety of project themes covered.
Our emphasis in developing projects is with working with local communities to support local initiatives. Where possible we encourage sustainable and eco-friendly approaches. All projects are community administered and overseen.
Micro-credit – small loans to enable women to begin their own business
Self-Sustaining Children's homes - 'give the net, not the fish', creating empowering environment for children to grow in
Rural health Initiatives – co-supporting villages to create their own health-care solutions
Education Initiatives – working with village communities to expand education options
Environmentally friendly initiatives – helping Nepali people take care of their own resources
Water and sanitation start-ups – enabling basic life necessities in the poorest villages
Elderly care – for those elders who have no family to sustain them in their elder years, we support local initiatives in their care.
Solar power – electricity is a scarce resource in Nepal, we are supporting local social business models to outreach solar powered options for urban and rural situation
For details of current funding needs please visit our 'funding wish-list' page.