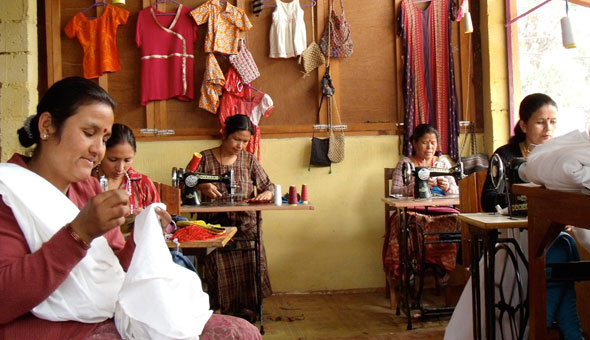 The basic principle of Micro financing is micro-credit the provision of small loans (generally around 100-150 Euro) to people in poverty, along with basic business education, to support the creation of self-employment and income-producing activities to lift families and communities out of poverty. The basic model of this form of sustainable support was developed by 2006 Nobel Peace Prize winner Mohammad Yunus in Bangladesh some 30 years ago and it has now spread to many parts of the world (both undeveloped and developed countries) as one practical tool to help alleviate basic poverty.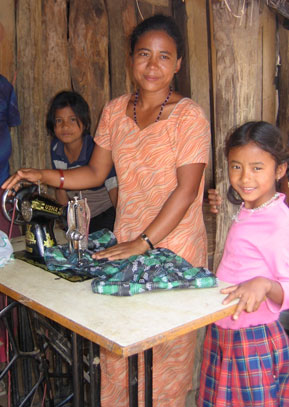 Shila Pandey, Ram K.C. and Kira Kay and the village development committees in remote areas of Nepal have created a Micro financing program in which so far over 700 women are directly benefitting from. Generally we start with a group of 25-30 women. These groups are divided into smaller groups again to facilitate communication and mutual support amongst themselves. This Micro financing program is now organically growing, with new villages inviting our loan officers for discussion to start a program in their village.
Micro financing is clearly making a considerable difference to lives of the poorest people in the world – it does work, it does help people to break out of the poverty cycle. Our experience in a 3-year pilot program has given us the confidence directly, with the back up of results worldwide. What has been most touching is the community spirit and empowerment of the women that we have witnessed, often benefiting not only their families but also the wider community in which they live. We currently have more than 1000 women (& a few men!) benefiting from our microfinance outreach project.
General examples of the types of self-employment/primary industry that arises from this:
buying goats or pigs to breed and sell;
purchasing sewing machine to make clothing and sell;
purchasing stock to establish small road-side store;
acquiring materials to make blessing boxes for temple visits;
acquiring materials to make carpets and matting;
setting up a small eating/tea house
We are currently developing a dedicated web section about our Micro-financing, please return here again soon!